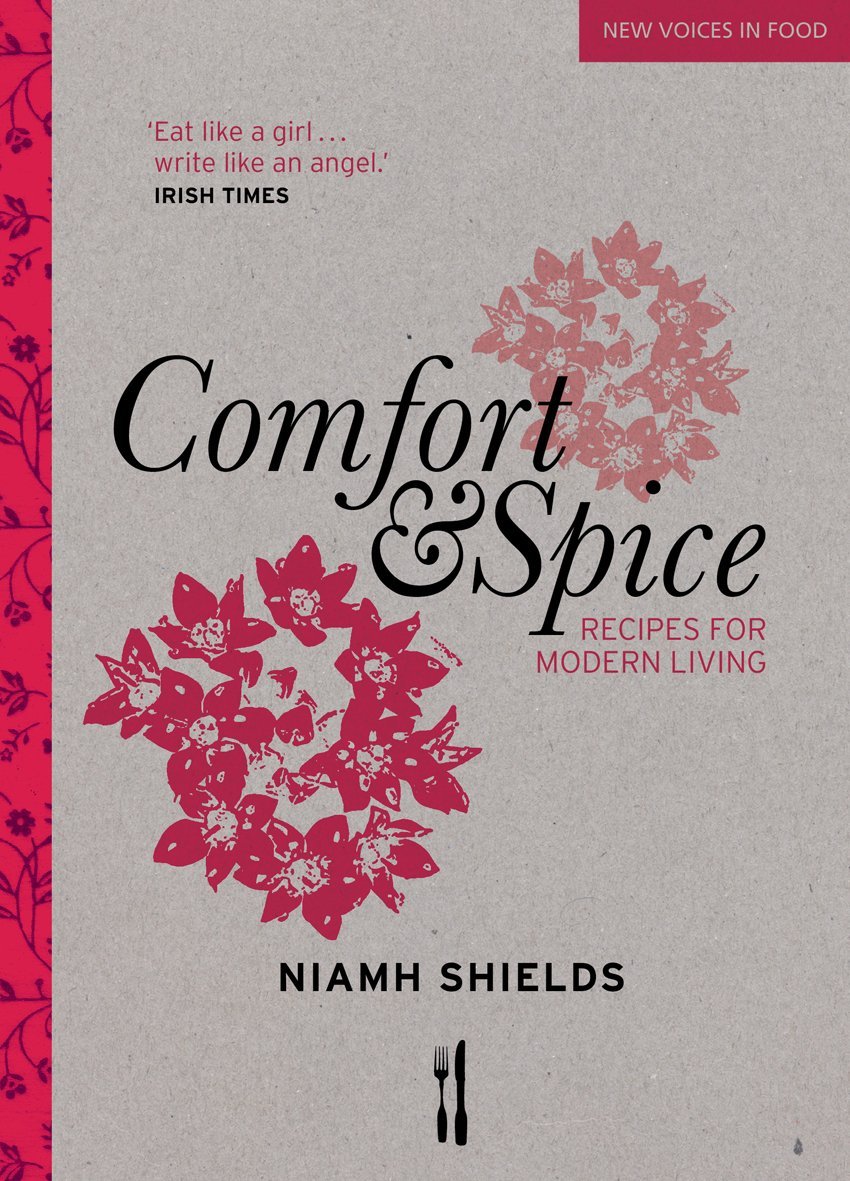 Comfort & Spice (Recipes for Modern Living)
ONLY A FEW COPIES REMAIN (If you live in a country not listed below, please email be about postage costs and I will check with Royal Mail and add them).
The last signed copies of my first cookbook published in 2011! It is now out of print and these are the last remaining copies from the warehouse. For sale to the UK and Ireland only (so sorry international readers, but they won't get to you before Christmas at this point).
REVIEWS
"the writing is inspired… the food is double inspired… here is a book that has been lived in: it's funny, smart and real, just like the grub it lovingly describes." --John & Sally McKenna's Guides, 2011
'There is something jaunty, fresh and homely about the first cookbook by Niamh Shields.' --Imagine, Interiors and Living Magazine
'Lively writing and delicious, doable recipes'
--Mail on Sunday (YOU), September 24, 2011
'Packed full of recipes which are easy to make, taste delicious and always turn out right' --Irish Tatler, June
'She cleverly blends and matches ingredients to produce a wealth of flavours' --BBC Good Food, December 20122
'This collection of recipes for brunch, speedy suppers, slow-cooked dinners for long-weekends and sweet things will have you heading straight for the kitchen' for Comfort and Spice --Delicious magazine, Dec 2011
'This is an appetising book, with pretty photography and bags of youthful appeal' for Comfort and Spice --The Daily Telegraph, Dec 2011